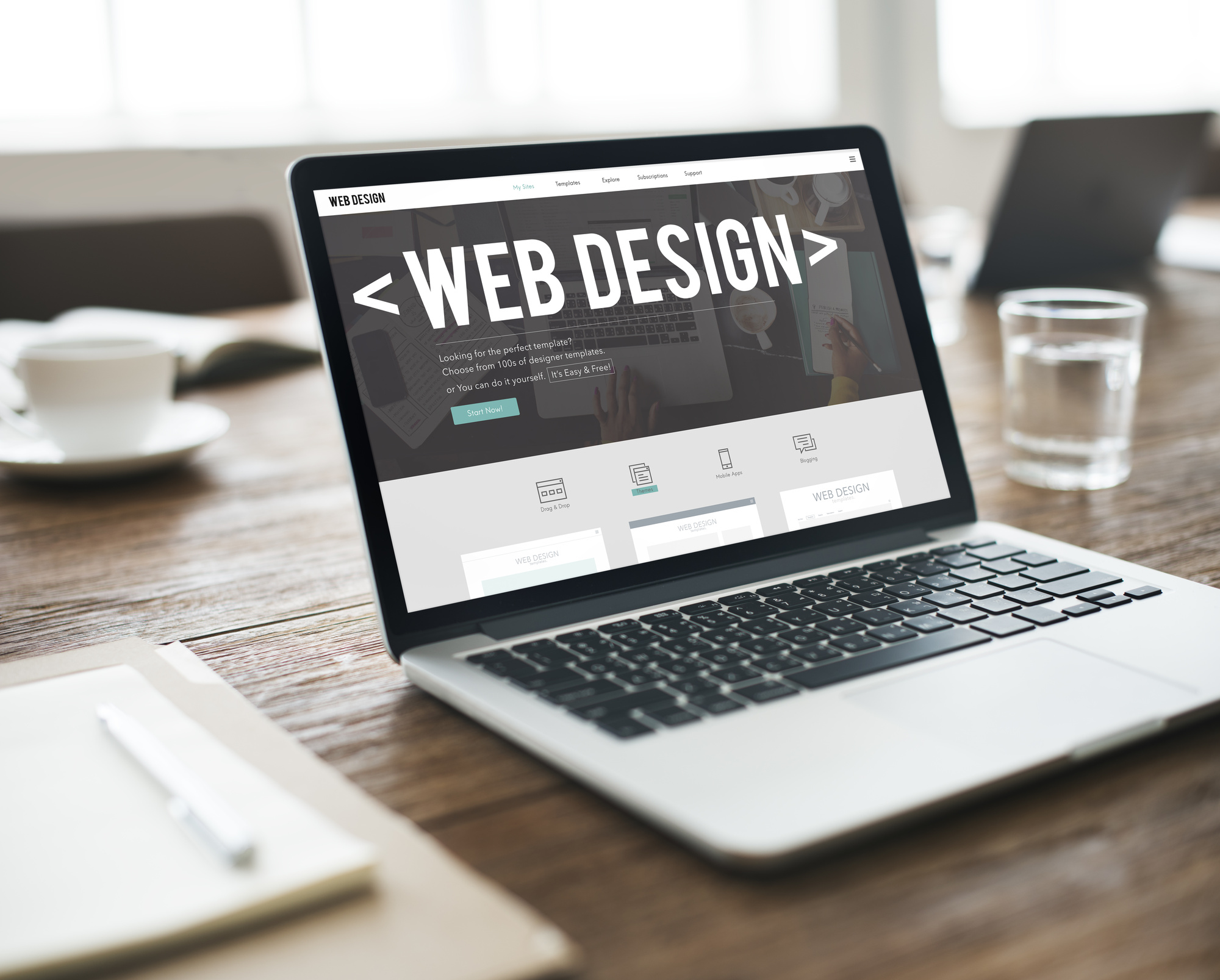 Are you looking to start your own web design business? Do you have a passion for creating beautiful websites and want to use that knowledge to make money? Transitioning from web designer hobbyist or employee into running your own business isn't always easy, but it is possible with the right plan and some hard work.
This blog post will discuss the steps necessary to launch and build a successful web design business. Read on to learn step by step guide.
Pick a Web Design Niche
Building a successful web design business demands specializing in a particular field or "niche". By focusing on areas like crafting custom e-commerce sites for small businesses or designing mobile-responsive websites for large companies, you establish yourself as an expert in your field – which increases your chances of getting quality leads.
Staying current with contemporary trends and emerging technologies should be at the forefront because web design is continuously progressing; staying ahead puts your business above competitors who lack knowledge of how current technology changes. Making clients understand that the company is following the trend and focusing on growth opportunities, will get more retention.
To improve proficiency within these niches, take related workshops/courses available online or at local organizations to up your skillset. it's important to build a portfolio of work that you can show potential clients so they can get an idea of the types of websites you have created in the past. This will give them an insight into your abilities and help them decide if your services are right for their needs.
How to Choose the Perfect Web Design Niche
Look for a website design specialty that both fascinates you and in which you have some experience. Choose a core emphasis that is profitable and has a sufficient number of potential clients, whether it be web development, graphic design, or web marketing.
You might also want to consider the type of website features and functions you feel comfortable working with. For example, if you are experienced in creating custom web applications or integrating payment systems, those would be great niche areas to specialize in.
It's also important to research the competition in your niche and ensure enough demand for your services. This way, you can ensure your business will succeed and be profitable.
Finally, don't forget to set reasonable rates for your services that reflect your quality of work and experience. This will help attract customers looking for value for money regarding their website design needs.
By following these tips, you can get started in your chosen web design niche and establish a successful business.
Getting the required Licenses and Permits
Once you have chosen the perfect web design niche and are ready to start your business, you must acquire the necessary licenses and permits. This may vary depending on the locations where you live but commonly includes general business licenses or specific trade-related licenses.
For example, if you plan to hire employees, you must register with the appropriate government agency as an employer. Other permits may include permission to operate a home business or use certain software tools.
You must also comply with tax requirements, including sales and income tax, for your website design business. It's important to research your area's specific licensing and permit requirements and be prepared to apply for any necessary approvals.
In addition, you may need to obtain general or cyber liability insurance to protect your business from potential claims. This is especially important for providing digital services like website hosting or online payments.
Finally, ensure your business name and logo are legally protected by registering them with the relevant trademark office. This will help prevent competitors from using your intellectual property without permission.
By obtaining the necessary licenses and permits, you can make sure your business is legally compliant. This will give you peace of mind as you launch and grows your venture.
Developing a Strong Online Presence
As a website design business, having an online presence is essential for success. This will help potential clients find you and give them an idea of your services.
Creating a website should be one of your priorities when establishing an online presence. Your website should include key information such as contact details, a portfolio of your work, and a list of services you offer. It would be best to have an up-to-date blog or news section to inform clients about new developments.
You may also consider setting up social media accounts such as Twitter, Facebook, and Instagram to showcase your web design business and engage with potential customers. Regularly post updates regarding your services and offer discounts or special offers to followers.
Finally, it would be best to consider investing in online advertising to reach a larger audience. This could include Google Ads, sponsored posts on social media platforms, or text link ads on relevant websites.
By developing a strong online presence, you can get the word out about your business and acquire customers. This will help you increase brand awareness and drive more traffic to your website.
Decide Which Design Services You'll Offer
Now that you have chosen a website design niche decide which services you'll offer. Consider the projects you can complete and what skillset and software you have mastered. Consider your client's needs and create packages or tiers for different service levels.
This could include creating basic websites to full e-commerce solutions with custom features. You could also consider offering website maintenance and optimization services to help keep websites running smoothly after launch.
Consider the types of customers you want to work with and tailor your services accordingly. This will make sure you can offer value to your clients and provide them with quality services that meet their needs.
Finally, create a portfolio of your work and advertise your services online. You can start by setting up a website or social media pages, attending networking events, and cold-email potential clients to showcase your talents.
By following these steps, you can confidently create a successful website design business and work with clients on projects that bring out the best in your skillset.
Set Your Company Goals and Objectives
Setting your goals and objective is essential when starting a website design business. This will help guide your business decisions and focus your energy on achieving those targets.
Before launching your company, define what success looks like to you in the short-term and long-term. Consider how much time or money you want to make, how big you want your business to grow, and what types of new clients or projects you'd like to work on.
Secondly, set SMART (Specific, Measurable, Achievable, Relevant, and Time-bound) goals for yourself. These will help keep you focused and motivated as you launch your business and grow.
You can also break down your objectives into smaller, more manageable goals to ensure you take steps in the right direction.
This will help keep you on track and give you a sense of accomplishment when achieving each goal. When setting goals for your website design business, don't forget to consider other commitments such as family or studying. This way, you can ensure enough time to achieve your goals while maintaining a healthy work-life balance.
Having clear objectives and tracking your progress, you can keep pushing yourself towards success and reach your long-term business goals.
Get the Right Equipment and Software
Equipment
Getting the right equipment and software for your projects is essential when starting a website design business. Invest in quality hardware handling intensive tasks like video editing or 3D rendering. This could include:
A high-performance laptop with plenty of storage, RAM, and processing power;
An external hard drive to store large projects;
A digital drawing tablet or graphics tablet for creating vector designs; and
Quality headphones with noise cancellation for work environments.
Investing in ergonomic furniture, such as an adjustable chair that supports your posture while working, is also important. This will help ensure a comfortable workspace and reduce the risk of developing back pain.
Image Editing and Prototyping Software
Photoshop
Adobe Photoshop is the leading image editing software for web designers. It offers powerful essential features and tools when creating visually appealing user interfaces. This software lets you easily create stunning images from scratch or manipulate existing photos.
You can also use it to design logos or icons and add special effects to text or graphics.
Software like Photoshop is essential for creating professional web designs that match your client's needs.
Investing in the right equipment and software can give you a competitive edge in the industry and create quality websites that stand out from the rest.
InVision
InVision is a powerful prototyping and collaboration tool that allows web designers to create interactive prototypes for websites or applications. It offers layout grids, dynamic text replacement, automatic spell-checking, and versioning.
Using InVision's intuitive interface, you can quickly turn your ideas into fully-functional clickable mockups. You can also use live design feedback to make changes before launch and collaborate with other stakeholders in real-time.
InVision is essential for streamlining a web designer's workflow, ensuring projects are delivered on time and within budget. It can help you quickly create stunning websites that exceed your client's expectations.
Professional Web Design Software
Adobe XD
Adobe XD is a comprehensive vector-based UI/UX design software that enables website designers to create interactive prototypes and wireframes for websites or applications. With its intuitive interface, you can quickly create stunning layouts with ease.
It also offers features like adaptive layout grids, symbols library, automated master components, and more. This helps take the hassle out of creating website designs from scratch.
You can also use Adobe XD to design content-rich websites and apps for various platforms. As it is compatible with Adobe Creative Cloud products, you can easily integrate other tools like After Effects or Photoshop into your workflow.
Adobe XD is an essential tool for web designers looking to create exceptional user experiences. It can help you unlock your creativity and creates stunning designs that capture visitors' attention.
Version Control System
Git
Git is a version control system that allows website designers to keep track of changes made to their projects. It can store, organize, and manage code, making collaboration easier among team members.
Git helps organize project versions by creating separate branches for each user or version. Teams can also use Git to work on shared projects, keep track of changes, and ensure everyone works on the most up-to-date version.
It also offers powerful features like branching and merging to help web designers easily switch between versions without disrupting the project workflow. Plus, it allows users to create snapshots of their code to quickly roll back any changes that don't work.
Git is an essential tool for web designers looking to manage complex projects and collaborate with their team members. It helps keep everyone on the same page, ensuring projects are completed efficiently and within budget.
Project Management Software
Trello
Trello is an effective project management software that enables web designers to communicate with their teams and effortlessly keep track of assignments. Custom boards, task lists, cards, labels, filters, and other features are available.
This tool enables teams to quickly create tasks and assign them to members in real-time. It also offers intuitive drag-and-drop capabilities that allow users to easily transition tasks from one stage to the next.
Trello also offers powerful collaboration and communication tools, such as comments, attachments, due dates, labels, etc. This helps keep team members in sync and accountable for their tasks.
It is an essential tool for website designers looking to manage complex projects. Trello helps make sure tasks are completed on time and within budget, enabling the team to reach their goals faster. Using the right tools, web designers can easily create stunning websites that exceed clients' expectations and generate more business.
With the right software, web designers can streamline their workflow and work smarter, not harder. Leveraging tools like InVision, Adobe XD, and Git can save time and money while delivering high-quality results.
To start a website design business, you must have the tool to ensure success. Leverage these powerful software solutions to get started and grow your business.
With the right tools, you can create stunning websites that will help you attract more customers and make a name for yourself in the web design industry.
Set Your Rates
Running a successful business depends on setting the appropriate price for your web design services. You must take into account overhead costs such as those for software, gear, office space, etc. along with the time and effort needed for each project.
The best way to set your rates is by researching the industry and analyzing the competition. Look at what others charge for similar services to understand what you should charge. Be sure to consider any extra business expenses that may be involved, such as licensing fees or additional materials.
Determining your rates important to factor in your experience and skill level. For example, a more experienced web designer may be able to charge more for their services than someone just starting.
It's also important to understand the value of your work and never undervalue yourself. Don't be afraid to charge a fair rate; this will help you build a successful business over time.
Finally, be sure to have clear communication with your clients. Let them know what's included in their package and how much it will cost them. This will ensure everyone is on the same page and understands your services' value.
By setting the right prices for your web design services, you can get more customers and make a good living as a web designer.
Promote Your Business
Once you've established your business, it's time to start promoting it. Digital marketing is one of the finest ways to achieve this.
Social media can be a great tool for web designers, allowing them to reach potential clients quickly and cost-effectively. Create a business bank account on popular platforms such as Facebook, Twitter, Instagram, LinkedIn, etc., and start posting regularly.
This will help spread awareness about your services and showcase your work. Use relevant hashtags and include calls to action in each post. It would be best to consider creating a website for your business.
This will help you stand out from the competition and serve as a portfolio for potential clients. Include information about your services, pricing, past projects, contact information, and other relevant details.
Another effective technique to advertise your web design services is online. Think about launching targeted advertisements on well-known websites like Facebook Ads or Google Ads. By doing this, you'll be able to find prospective clients who are actively looking for the services you provide.
You can also use content marketing to promote your business. Create helpful blog posts, videos, podcasts, or other content to help your audience learn more about web design and how you can help them.
Finally, consider attending conferences and events related to web design. This is a great way to network with potential clients and spread awareness about your business.
You can effectively promote your web design business and attract more customers by utilizing digital marketing tools, creating a website, running online advertising campaigns, and attending events.
Choose a Name for Your Web Design Business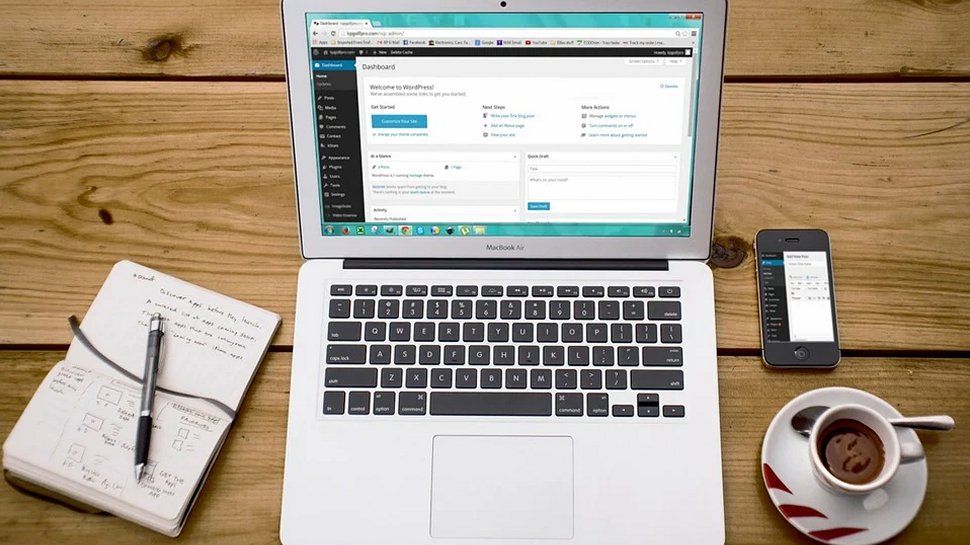 Also read: Enhance Customer Experience: 7 Tips for Effective Web Design
Choosing the right name for your business is essential to its success. The name you choose should be memorable, easy to pronounce and spell, and represent what your business stands for. Think of names that describe your work or reflect the services you offer.
Consider incorporating words related to web design, such as "code" or "design." You can also use a combination of words to create a unique name. Once you have some ideas, research to ensure the name isn't already taken.
You should also check if the domain name is accessible and consider registering it. You can use a name generator tool to help create names for your web design business.
By following these tips to choose the right name for your business, you can make sure your brand stands out.
Follow Legal Requirements
When starting a web design business, it's important to understand the legal requirements in your area. Each country has different regulations and requirements when starting a business. You should research the specific licenses, permits, and registrations required in your area.
You may also need a tax ID or register with your local government authority. Additionally, you may need to purchase insurance for your business to protect yourself from potential losses. It's also important to familiarize yourself with any laws related to web design and internet security.
The requirements vary from country to country, so it's important to research to comply with the law.
By following these steps and understanding the legal requirements of starting a web design business, you can ensure that you are compliant and avoid any potential issues in the future.
Create a Brand Identity
For every firm engaged in web design, developing a strong brand identity is crucial. Your mission, values, and services should all be reflected in your brand. The first step is to Create a logo that conveys your message and stands out from the competition as a starting point.
Choose colors and fonts that fit with the overall look of your website. You can then use these elements across your online platforms and content to create a consistent feel for your brand.
Establishing a clear tone and language that reflects your brand voice. This will help you authentically communicate with potential customers.
Creating a strong brand identity is essential to the success of any web design business. Following these steps, you can craft a brand that resonates with your target audience.
Tips on How to Start a Web Design Business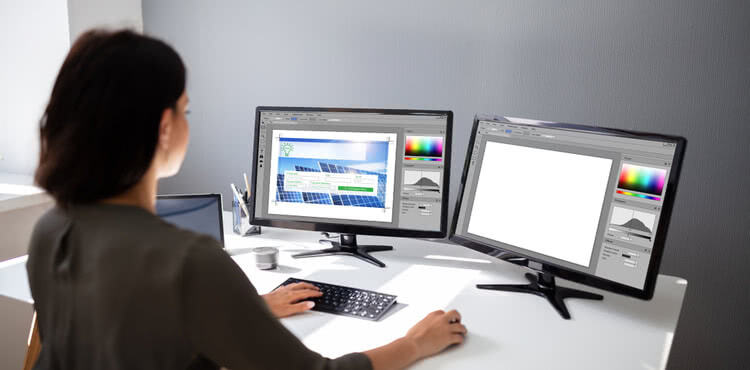 Starting a web design business isn't easy, but you can succeed with the right planning and strategy.
Here are some tips to help large and small business owners get started:
Create a business website with an online portfolio
Research potential customers and their needs
Choose a unique name for your web design business brand
Understand the legal requirements
Develop a brand identity
Market your web design business
Network with potential clients
Find web developer mentors
Attend conferences and events related to web design skills
Following these tips lets web design owners quickly start a successful business.
The Challenges of Starting Your Web Design Business
Starting a web design business can be both exciting and challenging. As a web design business owner, you may compete with established web designers or larger agencies. Creating a unique selling point that sets you apart from the rest is important.
You will also need to ensure that you have reliable web hosting and efficient ways of managing customer inquiries and payments.
In addition, you will need to stay up-to-date with the latest technologies and trends in web design. This could involve attending training courses or seminars, researching online resources, and networking with other professionals in the field.
By understanding the challenge of starting a web design business, you can prepare for success. You can create a successful and profitable web design business with the right attitude and skillset.
Conclusion
Running a web design business isn't always quick and easy; however, it can be done with the right steps and some hard work! Start by developing your skill set and researching to find what resources are available to help you. Then put together a strong plan that details your goals, who your customers will be, and the prices you'll charge. Don't forget to take advantage of marketing opportunities such as networking events, partner referrals, SEO keywords, and search engine ads. Check out our blog post, "How To Start a Web Design Business," where we explain everything step-by-step so you can launch and build a successful business today!
FAQs
How do I establish myself as an expert web designer?
To establish yourself as an expert web designer, start by building a portfolio of your design work. Showcase your designs on websites like Behance or Dribbble and social media platforms like LinkedIn and Twitter. Additionally, join professional organizations such as the UX Designers Association or the Web Designers Guild to connect with other web designers and stay up-to-date on industry trends.
How do I find clients for my web design business?
To find clients, create a website for your business showcasing your work. You can also use online job boards like Upwork to connect with potential clients. Networking is another great way to find leads – attend industry events and participate in local meetups to connect with people in the web design community. You can also freelance web designer services.
How do I price my web design services?
When pricing your web design services, consider the scope of work and the time it will take you to complete the project. You can also research other web designers' rates in the area to understand what is considered fair market value for your service.
Editor
By Aleyna Akarsu – The Expert in Web Development, Marketing, and Online Business.
What's Next? Enhance Your Understanding with Our Latest, Insightful Articles: