Unlock the full potential of your brand by exploring creative solutions through professional graphic design services. When you invest in making impactful marketing materials and revamping your visuals, this can elevate any business to great heights. In this blog post, we'll highlight how beneficial it is when you look into specialized design services that will make sure every aspect of your marketing strategy adds value to create an attractive overall appearance for clients old and new.
Short Summary
Revolutionize your brand with custom graphic design solutions tailored to fit your business needs.
Our comprehensive services include website design, logo and branding, print & digital marketing materials, product & merchandise design, and more.
We offer a dedicated team of experienced designers for faster turnaround times at competitive rates, transforming businesses through creative solutions.
Revolutionize Your Brand with Custom Graphic Design Solutions
Graphic design services are essential for any business striving to stand out in today's competitive environment. Professional companies offer comprehensive solutions that can help define and improve your brand identity, allowing you the freedom to focus on core competencies rather than worrying about every aspect of design. These expert-level designs encompass website creation, logo, and branding services as well as print marketing tools, all aimed at connecting with customers through digital outreach efforts. To get started modernizing your company's look, be sure to take advantage of professional design services!
Comprehensive Website Design
For businesses seeking to establish a strong online presence, our customized graphic design services for website creation are tailored to meet your special requirements. In no more than one or two business days — contingent upon the scale of the project and how many jobs we currently have in progress — you can be confident that experienced designers familiar with building attractive yet functional websites will work hard on perfecting your brand's look while engaging its intended target audience.
Aside from custom-made designs, our web design solutions include some popular CMS platforms as well. Our professional creators promise to bring together all elements associated with corporate identity when constructing a site compatible with whatever system you might choose.
Logo and Branding Services
Our team of talented web developers can help you create a logo that not only defines your brand but also creates the desired lasting impression. We offer branding services encompassing everything from visual identity and logo design to selecting colors, and fonts and ensuring consistent style across all marketing materials associated with your business.
We understand how important it is for customers to be able to recognize who they're dealing with, so we make sure our designs accurately express the message behind your company as well as target audiences' values in order to establish an effective brand identity that resonates.
Print and Digital Marketing Materials
Having creative and eye-catching print and digital marketing materials is vital for getting the attention of your target audience, as well as promoting your business. Our services guarantee timely results that are aligned with your brand's identity, so you can rest assured knowing every campaign will be successful.
We offer a wide selection of printing options including flyers, posters stickers, etc., plus we also provide social media designs which may include static visuals or videos. Not to mention eBooks & reports tailored to communicate precisely what you want regarding representing/promoting your company.
Enhance Your Business with Our Diverse Design Offerings
Our design services are tailored to empower businesses and their brands, unlocking the full scope of potential. From web & app designs to products/merchandise branding to illustrations – your business will stand apart from competitors by creating an inviting environment that appeals to customers. Our monthly graphic design package is a smart way for companies to save time and money with our dedicated team providing cost-effective creative solutions backed up by source files that belong solely under client ownership after delivery has been made.
Web and App Design
Our design services encompass both UX and UI to create visually attractive websites, ensuring a user-friendly experience that reflects the brand of your business. We also specialize in app design which utilizes interactive technology on mobile devices to provide customers with an enjoyable customer journey. Our team is dedicated to crafting functional designs tailored towards achieving desired objectives for companies alike.
Product and Merchandise Design
Product and merchandise design is the procedure of developing products that meet customers' needs as well as companies' goals, merging user requirements with business objectives to attain successful results. Our customized design services span across different product designs such as custom apparel, mugs, or caps.
The process involves brainstorming ideas before they become physical items that solve users' problems efficiently. All this can be achieved when working together with our experienced team who will assist your company in creating solutions tailored to their target audience while standing out from competitors through unique concepts.
Art and Illustration Services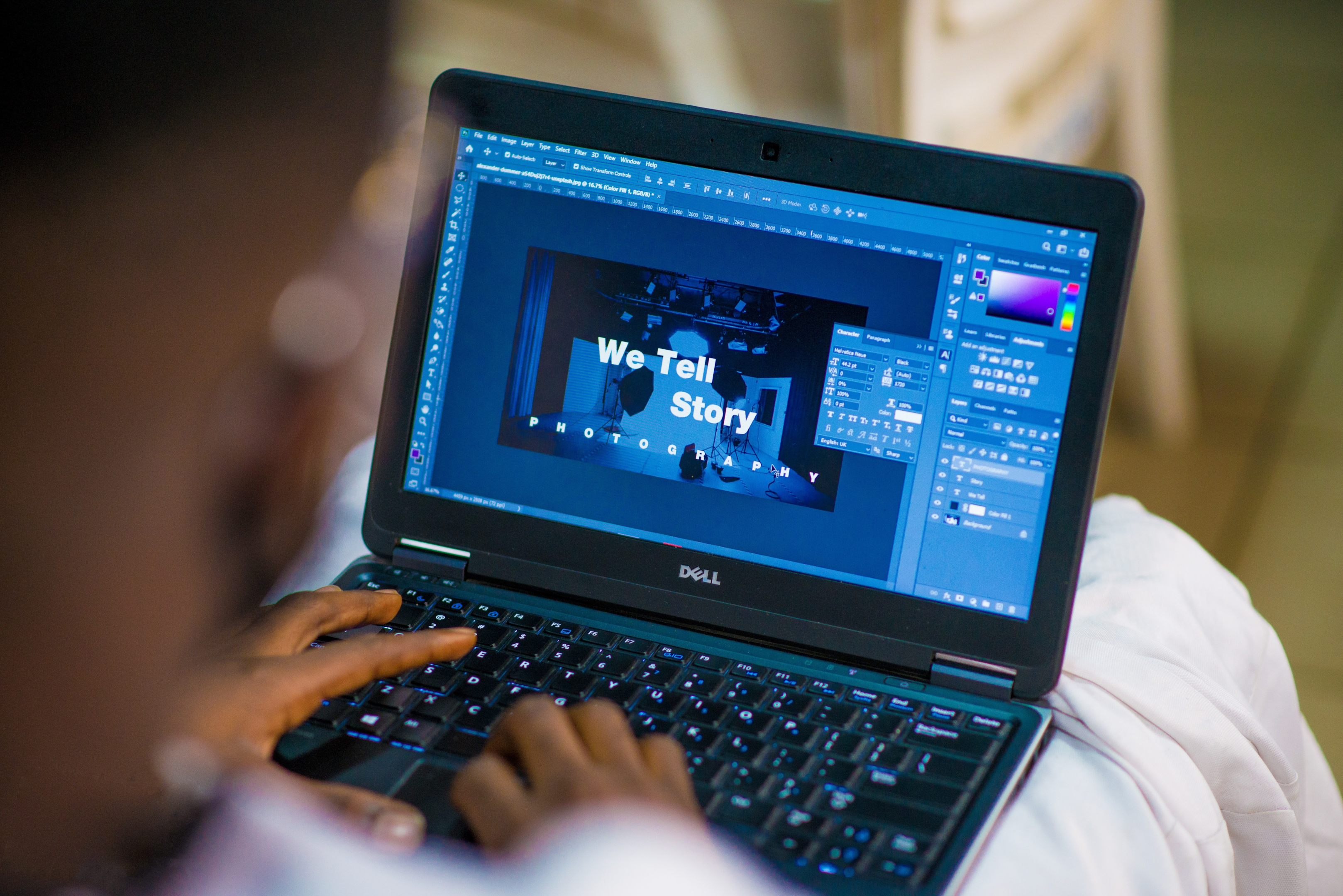 Our website's "Illustration Design" section provides graphics that are tailored to the distinct identity of businesses for marketing and advertising purposes. Through our art services, companies can craft stunning visuals which draw in viewers and separate them from competitors. Logo design, icon creation, and book illustrations, all these elements play into creating an effective branding strategy or promotional campaign through professional artwork. Our comprehensive illustration services include designing logos as well as other custom-made images used by a business to maximize their impact on consumers.
Creative-as-a-Service: The Future of Graphic Design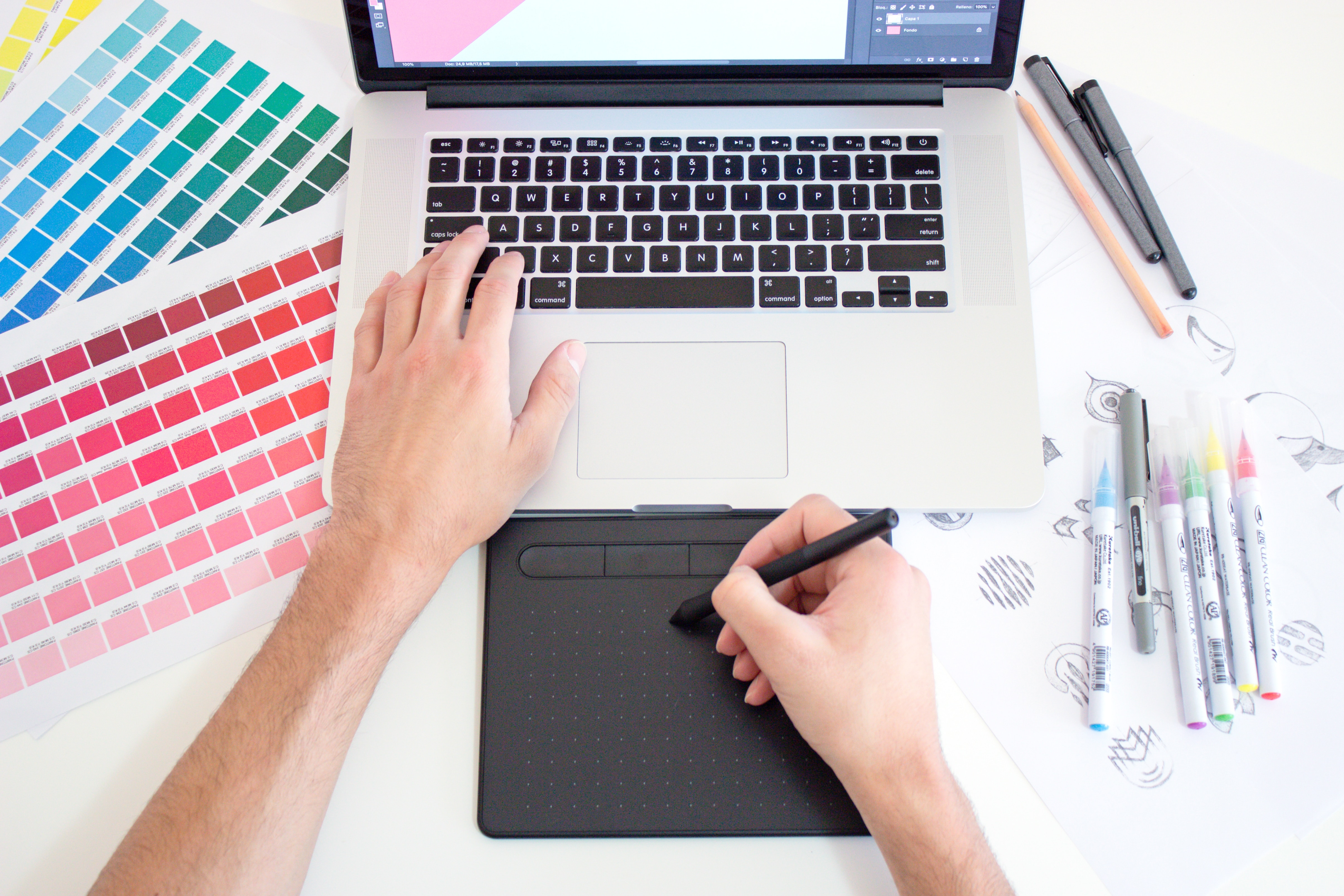 Adopting Creative-as-a-Service (CaaS) can help businesses revolutionize their design process and accelerate learning, while also saving costs compared to in-house teams. Our CaaS solution offers a streamlined experience through technology that provides numerous advantages including expertise across many industries as well as faster turnaround times for projects. By taking advantage of these professional graphic design services your business will stay ahead with innovation and growth potential.
Expertise in Various Industries
Our professional graphic design team possesses extensive expertise in a wide range of industries and uses this knowledge to provide businesses with solutions that are effective and efficient. Not only does it allow us to develop tailor-made designs which accurately reflect the client's brand identity, but also aids in recognizing potential opportunities for growth or risk mitigation – ultimately giving our clients an edge over their competitors.
Having a knowledgeable crew of designers allows companies to be confident they will receive well-thought-out services specific to their industry needs. Enabling them to take full advantage of what we have on offer here at our organization.
Faster Turnaround Times
With businesses needing to stay agile in the modern world, we offer graphic design services that have a quick turnaround of 1-2 business days depending on complexity and demand. This expedited process helps companies take advantage of new opportunities faster than ever before. If you need even greater speed, our rush service offers an additional fee for projects under tight deadlines, evidence of our commitment to helping enterprises succeed amidst challenging competition.
Cost Savings Compared to In-House Teams
Outsourcing graphic design services is a cost-efficient approach to improving the quality of your designs. With our flexible pricing plans tailored for businesses of all sizes – such as hourly rates, project-based payment models, tiered offerings, and subscription packages – there are significant savings that can be realized when compared with having an in-house team on staff. Through partnering with us, you not only secure financial benefits but also enjoy high-caliber results from experienced designers.
We understand how difficult it is to hire and train new personnel. Outsourcing offers relief by eliminating overhead expenses yet still providing the services needed without compromising standards or performance expectations. As well as this practical benefit comes peace of mind knowing that any business, regardless of size, has access to reliable design solutions at competitive prices which help optimize budgets whilst delivering top-rate visual outcomes guaranteed time after time!
Success Stories: How Our Graphic Design Services Have Transformed Businesses
Our professional graphic design services have achieved successful results for a number of different businesses, so we would like to share two success stories with you. Those from Brio and Imperfect Food. By analyzing the individual needs of each business, our team was able to deliver tailored designs that addressed their requirements and even exceeded expectations. The power behind quality design services is showcased by these examples as they highlight how investing in them can support growth across various industries.
Case Study 1
Our team provided Brio, a business in the health and wellness industry, with web design services to enhance its online visibility. These included establishing an identifiable brand identity through creating a new brand as well as website design tailored for their target audience along with effective marketing materials.
The successful outcomes of our professional graphics work have allowed Brio's name recognition to increase significantly in an increasingly competitive space – strengthening them greatly thanks to strong branding and powerful visuals coming from top-notch designer solutions that truly reflect what they value most.
Case Study 2
Our team of professionals at Imperfect Food partnered with us to enhance customer acquisition through design creative requirements. Through close collaboration, we created graphics that conveyed their unique brand message in a captivating way, which opened up the door for customers and enhanced growth & success for the company. Our services had an immediate positive effect on driving engagement while increasing the visibility of the brand's mission statement. As a result, our professional designs have enabled us to achieve our goals. Potential opportunities and expansion for them as they continue to spread awareness around reducing food waste by selling imperfect produce items!
Why Choose Us for Your Graphic Design Needs?
Our services are designed to meet your needs with the utmost efficiency. Our dedicated team of designers works hard to develop a cost-effective and timely solution that will maintain consistent brand recognition across all designs, no matter how big or small they may be. Our flexible pricing structure ensures that each budget size can benefit from these high-quality results. Above all else is our collaborative approach which allows for direct customer feedback on final work before completing any project, giving you ultimate control over the end product while maintaining an overall unifying visual identity throughout!
Dedicated Design Team
Having a dedicated design team can be extremely beneficial, with features like personalized approaches to projects and faster output times compared to internal teams. Our expert graphic designers understand what works for your target demographic while making sure the results look great and fit into your brand identity, they specialize in various industries so we are able to customize designs that meet any specific requirements you may have. This will help businesses accomplish their goals as well as give them an opportunity to revamp their image.
Our group of experienced designers is knowledgeable enough about different aspects of design development which allows us not only to create aesthetically pleasing visuals but also to make sure they appropriately represent all aspects related to business objectives.
Flexible Pricing Options
At our graphic design service, we understand that businesses have different necessities and budgets. In order to meet the requirements of all kinds of companies or firms, we provide customizable prices for our services including project-based fees, subscription packages, as well as both hourly rates and tiered pricing selections.
Our objective is not only to provide satisfactory designs but also to make them affordable and accessible so no business can miss out on professional graphics regardless of their finances. Our commitment to flexibility allows us to offer great output while guaranteeing your company a good return on its investment without breaking the bank account balance!
Collaborative Approach
Our collaborative approach ensures that all design requirements are met on time and within budget while preserving a unified brand presence. By working in tandem with our clients, we have the capability to craft designs that meet their individual needs as well as surpass expectations.
Benefiting from this method of operation includes being more productive, cutting down expenses, fostering communication between team members, enhancing creative output, and creating an optimistic work environment. Partnering with us will allow your business not only financial savings but also remarkable design results – boosting success for you in today's competitive market scenario!
Summary
Businesses can utilize professional graphic design services to upgrade their brand, increase their digital visibility, and craft engaging marketing materials. Our reliable team provides a wide range of offerings at reasonable prices along with our collaborative approach that will enable businesses to reach their maximum potential in the current competitive market. Unleashing the effectiveness of these specialized design services now is your first step towards upgrading your business' branding presence.
Frequently Asked Questions
What are the prices for graphic design services?
The cost of services typically ranges from $25 to as much as $150 per hour, with an average rate sitting around the same amount. Entry-level freelance designers offer their design services for between $25 and 50 dollars hourly whereas more experienced professionals can ask up to a fee of 150 dollars each hour.
What do graphic design services include?
Graphic design services involve professional graphic designers utilizing creative artistry and specialized techniques to create a variety of visual elements, such as logos, websites, branding tools, and illustrations. With this combination of expert skills, these talented specialists can assist in bringing any concept or vision into reality.
How do I know if the cost of graphic design services is fair?
Determining the fairness of pricing can be subjective. Factors to consider include market research, the designer's experience and portfolio, the scope of the project, communication and collaboration, and client testimonials. Open discussions with the designer can help assess if the pricing aligns with your budget and perceived value.
Editor
By Aleyna Akarsu – The Expert in Web Development, Marketing, and Online Business.
REFERENCES
Freelance graphic design pricing: How to set profitable rates for your services. Air. (2021, September 9). https://air.inc/blog/freelance-graphic-design-pricing-guide